Sicilian flavours
For the most delicate palate, from breakfast to lunch, between meals or for a sophisticated dinner, a "collection" of incomparable tastes, the result of ancient recipes and a unique gastronomic tradition. The best specialities of the typical Sicilian cuisine: marmalades produced by Fattoria della Valle del Sole and the honey by Primosole, the "caponata" (fried peppers and aubergines flavoured with a tasty bitter-sweet sauce made of onions, olives, capers and celery) and sauces by Campisi, the "bottarga" (dried tuna fish egg generally used grated to dress spaghetti) by Conservittica.
…………. And spices, dried fruit and the roasting of the best coffee quality brands. check out our cookbook cookbook and discover how to best use our specialties.
Wines and liquors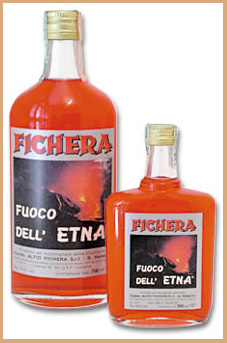 Sicily is ever since a fertile land offering the best wines and our firm, behind accurate selection, proposes the best of the regional products.
Among the firms whish we deal with: Benanti, Donnafugata, Firriato, Milazzo, Pellegrino, Planeta, Principe di Bufera and many others.
The liquors, sweet or bitter, are always selected to match our clients' demands, in every moment of the day, for an agreeable after-dinner, together with delicious sweets or for refreshing cocktail. Among the best firms we have selected: Fattoria Valle del Sole, Fichera, Tutone. check out our cookbook and discover how to best use our specialties.
Dolciumi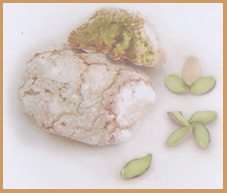 Among the most delicious products in our region, confectionery specialities are being considered the best of all, produced by local firms and made with local products such as Bronte's pistachio and Avola's almonds.
Pavone business specializes in: pastries made with Bronte's pistachio and produced by Tomarchi:
the most famous almond nougat and almond milk by Condorelli; the Martorana fruit by Pappalarado, the sweetest sugar-coated almonds by Gangemi; the carob candies by Terranova for a thrilling plesure of tastes. check out our cookbook and discover how to best use our specialties.
Arte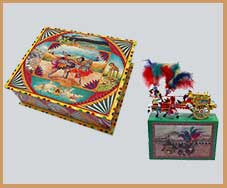 A wide choice of products addressed to real amateurs, our accurately handmade Capodimonte inique purslane pieces.
Various articles are available: from the extraordinary flowers to the ashtrays, little branches, little vases and other articles.
SPEZIE
SAPORI
VINI
DOLCIUMI
ARTE
LIQUORI
CAFFE'
COLONIALI